May is indeed a wonderful season. It's neither too hot nor too cold.
By the middle of May, rice planting is finished, and the water in the rice fields reflects the surrounding scenery like a mirror. On sunny days, when driving along the road slightly higher than the rice fields, the sparkling reflections can be so dazzling and incredibly beautiful.
I received some amazing photos from a talented local trail runner who always captures stunning shots. Let me introduce them to you.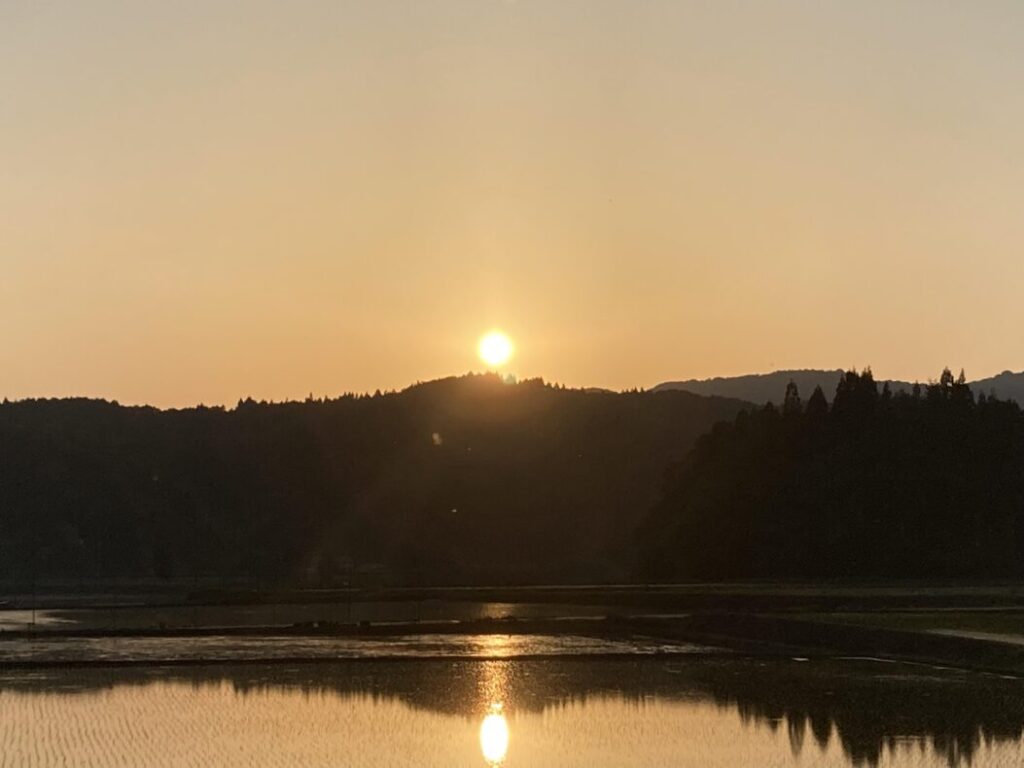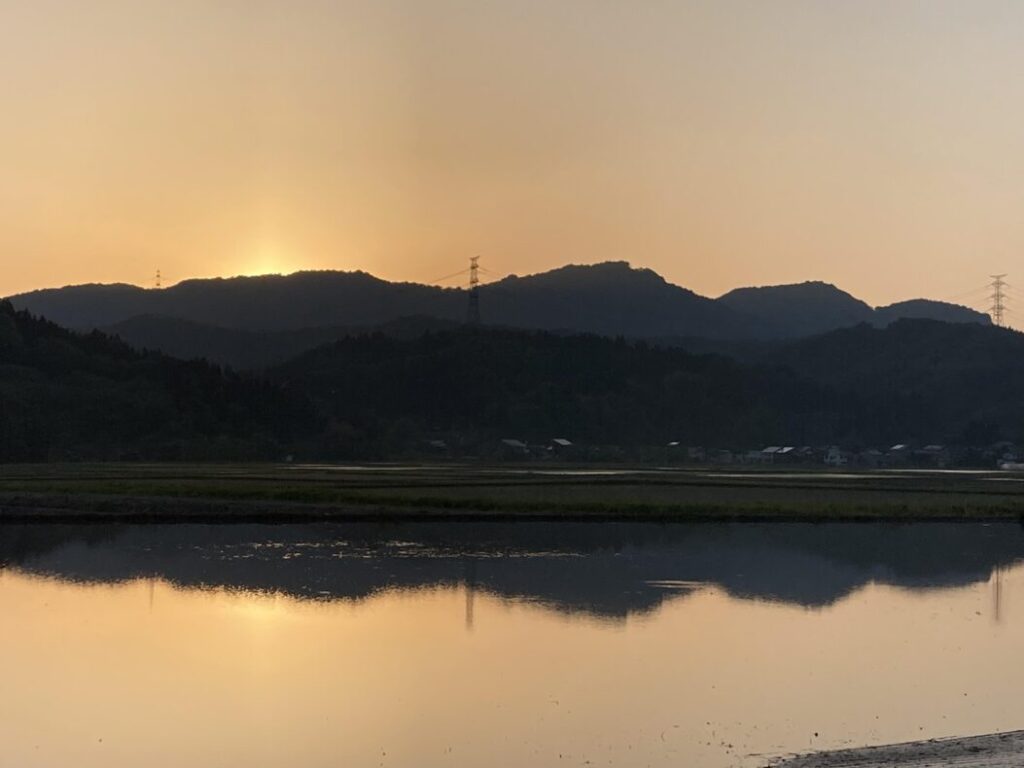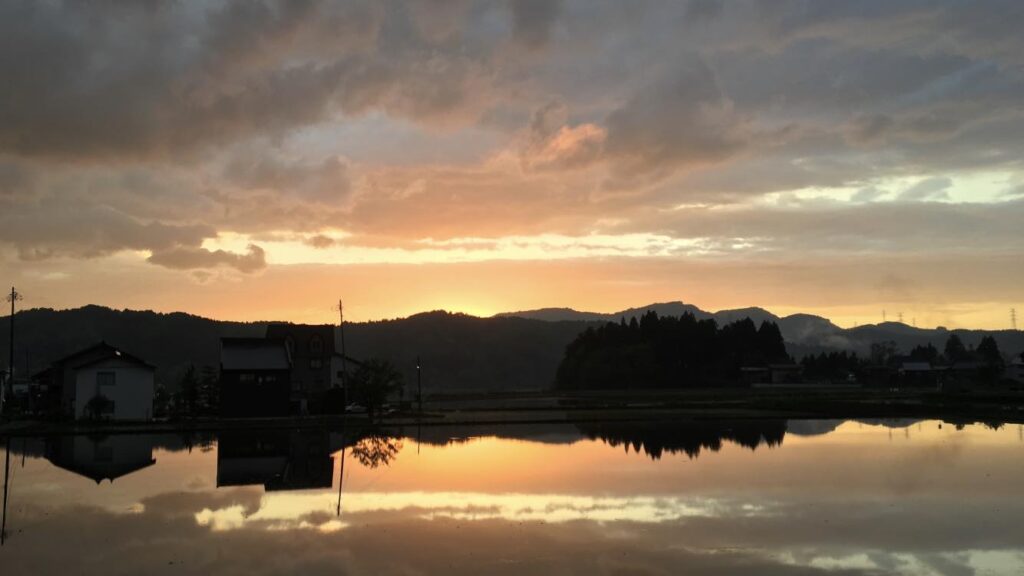 Here is a photo featuring Mt. Hachikoku reflected in the rice fields at sunset. The captivating evening sky adds to the beauty.
And as a bonus, you can also hear the sound of frogs singing and the rustling of the wind.
Please enjoy this picturesque scene.
It was the evening twilight in Oguni Town.
The entry period for the Echigo Country Trail is until May 26th.